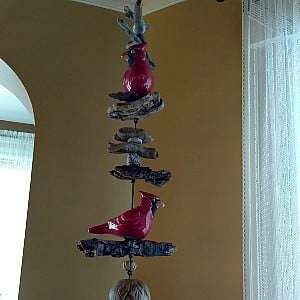 New Hampshire does not have an added sales tax, which makes it a shopper's paradise. There are, of course, the usual suspects like malls or shopping outlets, but If you are looking for something a bit more off the beaten path or a more unique gift, we have a few suggestions worth checking out!
This antiques co-op houses over 90 vendors and offers everything from jewelry, glasses, books to furniture and seasonal items. It is always an adventure to explore the store and you never know what you might find. It can be a walk down memory lane from childhood days, or it could be a successful treasure hunt – let it surprise you! They are open seven days a week and are 1.3 miles from the Inn.
With Heart & Hand in Manchester
This small and unique store right here in downtown Manchester, offers a nice selection of gifts and decorations in the country and primitive style. Don't forget to check out their second floor where you find braided rugs and textiles. The store is less than a mile from the Inn.
The League of NH Craftsmen, located in Concord and 8 other places, is one of the oldest craft organizations in the country. In 9 fine crafts galleries, juried craftspeople offer fine hand crafts, such as pottery, jewelry, woodwork, baskets, photographs, prints, paintings and other unique handmade gifts (such as Franny, our house chicken, in the photo above). Every year in August the League is holding the Craftsmen's Fair at Mt Sunapee, an event, which we highly recommend visiting. The nearest big gallery is in Concord, about 15 miles from the Inn.
NH Department of Correction Retail Store in Concord
The Department of Correction opened their newest retail store in Concord where beautifully handcrafted furniture, paintings, jewelry and so much more is for sale. This store is part of a rehabilitation program which teaches various skills to inmates. All items are inmate made and the sale of the items funds the program, they even make custom furniture.
Calef's Country Store in Barrington
The store has been around since 1869 and is the oldest country store in the country! All their products are made in New England and they have a wonderful variety of cheeses and snacks. It is a big store and their offerings of candy and sweets surely brings back some childhood memories! It's a delight to browse for the odd and unique gift.