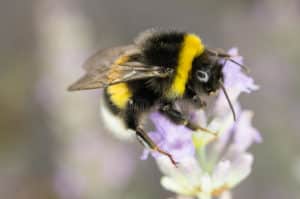 The buzz in the Bed and Breakfast world lately seems to be whether or not one should consider using a short term rental service for your stay while traveling. While each traveler stay is different,  it's all a matter of individual preference. I would however like to suggest some reasons why staying at a "Real BNB" is the better choice.
Although every Bed and Breakfast is unique, a RealBNB is usually a family owned and operated small business. It is not a part time job and the Innkeepers are professionals who know the hospitality business and put the customer first. Many Innkeeepers also have years of experience in the corporate world and understand the needs and wants of the business traveler, because after all we've "been there, done that".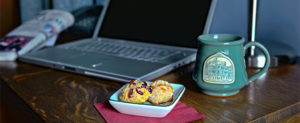 We  know what life as a road warrior consists of and how to address those concerns whether you are traveling for business or for pleasure. Innkeepers also know the local area and provide concierge services to let you enjoy sites off the beaten path,
RealBNBs are also insured, regulated and have fire safety codes that are above and beyond typical residential requirements. Many have mandatory fire safety equipment installed such as sprinklers or Fire Department connected smoke alarms. You can sleep restfully knowing that these systems are in place in case there was an emergency. Real BNBs also contribute to the local economy by paying local and state taxes.
And speaking of sleeping. A real Bed and Breakfast  is truly that.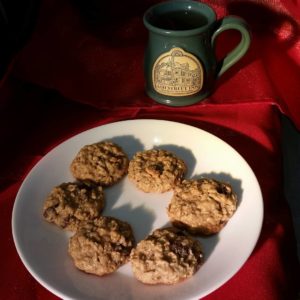 When you arrive, you may be greeted by fresh baked goods, you and are always provided with a comfortable room and bed , In many cases (ours included) the Bed and Breakfast  is in a historic building. (circa 1885 more on that in a future post) But in addition to the comfortable bed, upon awakening, you are treated to a wonderful, hot breakfast which is often prepared by a trained culinary professional.  
Let's look at these two points individually. When you check into a RealBNB you will not find a sleeper couch nor Air mattress.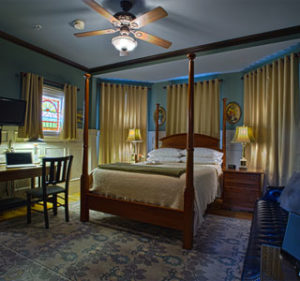 You will find a well appointed bedroom and comfortable bed and most, such as The Ash Street Inn, also have private en suite bathrooms. We also offer Queen sizes beds with triple sheeting and plush pillows. Many also have common areas outside the bedroom where you can sit and enjoy a cup of coffee and perhaps an outside sitting area too. Many of our guests sit on  our wrap around porch and often enjoy an adult beverage outside after a busy day of work, after visiting family or site seeing.
Then there is breakfast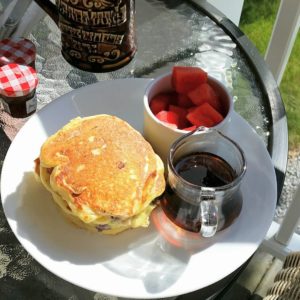 A RealBNB will of course have coffee, tea and juice available but also different hot and cold  options as well. Some may offer one main entree while others such as The Ash Street Inn offer cooked to order items ranging from pancakes to omelettes to weekend specials.  Most also offer dietary options such as Gluten Free or Vegan. I can speak from experience that my vegan banana walnut pancakes have made for some very happy guests! And BTW, we can also have vegan or gluten free snacks waiting if you tell us ahead of time.
With these reasons in mind, if you enjoy comfort, delicious breakfasts and taking the path less traveled. Consider a RealBNB, and as Shakespeare

wrote in The Two Gentlemen from Verona enjoy "One Feast, One House, One Mutual Happiness." or to paraphrase "One Breakfast, One Bedroom, and One Happy Time"