Innkeepers Blog
March 2016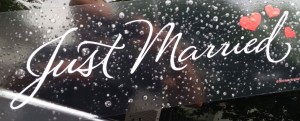 As we are receiving our first bookings of the year for weddings to be held in summer and fall, Rob and I are thinking of all the brides-to-be who stayed with us last year. They allowed us to be part of the preparations and excitement of getting ready for the "big event".
We had wedding parties who booked the entire Inn and creatively took advantage of each unique room to become the perfect stage for fun pre-wedding photos with bride and bridesmaids. (I particularly enjoyed a photo of all the bridesmaids in their morning robes toasting to the bride…). The stained glass windows, the original brass door handles and the fireplaces all added a touch of beauty and elegance to the photo shoot.We have been told that the location of the Ash Street Inn to downtown and the closeness to the Currier Art Museum as well as several churches in the area makes it an ideal "home base" for all things pre-wedding related!
Last spring we had a wonderful couple staying here who not only fully enjoyed the Victorian architecture of the Inn, but the bride and bridesmaids also went in style to church in 1930's era classic cars, which came to pick them up. What a beautiful sight that was!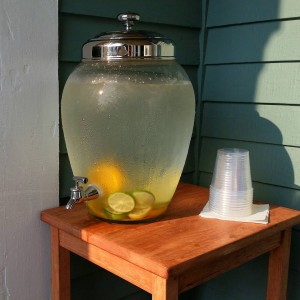 In summer another bride transformed our porch into an impromptu beauty salon, where all the women got their make-up professionally done. Lots of laughter, colors, spa water and snacks (provided by the Inn) and of course – beautiful women everywhere.
It is always an honor and a wonderful experience for us to see happy women arrive at the Inn and turn into the most amazing looking brides. The smiles we see all around are infectious and stay with us long after the bride and groom have left for their honeymoon!
If you are planning a wedding and would like to use our Inn as part of the festivities, we provide several different packages. From a getaway wedding night before the honeymoon, to booking all five rooms, we can offer an option to suit your needs.